Here are some Kingdom Hearts RE: Coded scans from the latest V-Jump magazine!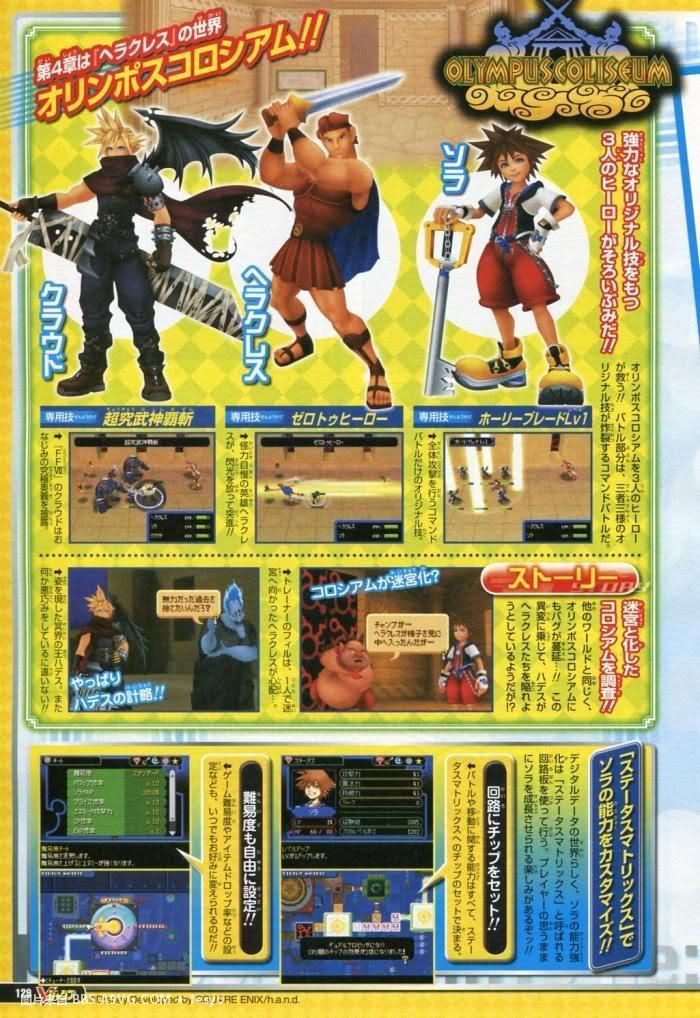 They introduce three heroes we're all familiar with and their special techniques. Sora's "Holy Blade Lv.1", Hercules' "Zero to Hero" and Cloud's infamous "Omnislash".
This one here is about the "System Area". They are randomly generated maps you can trade with your other players. When completed, you get character avatars as a reward! 800 Avatar pieces all together.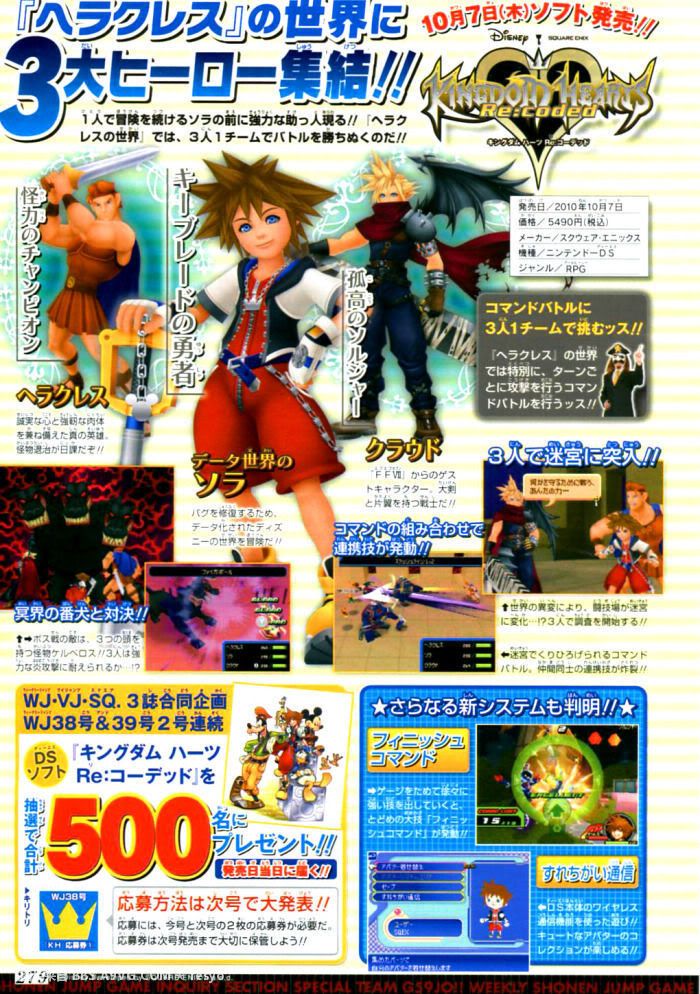 In Hercule's world, they have a special turn-based system as an exclusive part of the world. They've also introduced a new gameplay system called the "Finish Command". By charging up your gauge, you can unleash a powerful finishing attack at the end of a combo.
Players will be able to enjoy various styles of gameplay. Combine the commands to execute special combo moves! We'll all be looking forward to the release of this one.
Images courtesy of V-Jump